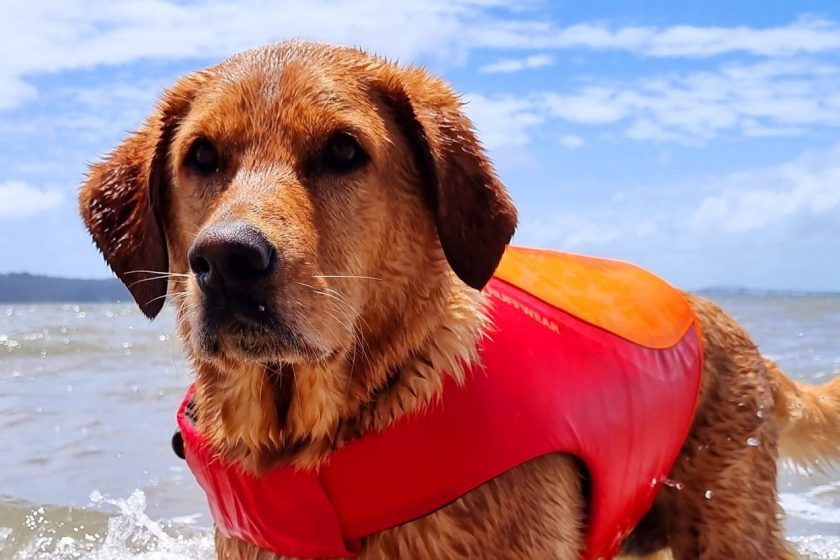 Freya Can Move Freely Again
Freya & Kirsty
Freya is my 4 year old Labrador x Golden Retriever, as a young pup she would sometimes walk funny then gradually didn't like playing with other dogs so much. She would just sit down rather than run with her dog friends & didn't cope well with the usual bumps from other dogs during play. At 1 year old she was diagnosed by X-ray with bilateral hip dysplasia and osteoarthritis.
The Raw Essentials Kumeu team worked alongside my Vet to help manage Freya's arthritis. Part of this approach was better managing her weight and optimising her diet. The team supported her through her weight loss journey with suggesting reduced daily feeding amounts, weekly weighs ins and formulating lower fat meal options. As the excess weight doesn't just give the joints more work to do, the excess fat cells actually secrete inflammatory markers that then make inflammation worse, so through getting her weight down we saw massive improvements in her mobility & joint health.
Freya today lives an enchanted life and manages well most days. She has achieved her canine good citizen awards and volunteers as a Canine Friends Pet Therapy Dog at our local hospital. She's a total sweetheart & loves everyone.
If you too have a dog or cat with signs of Arthritis (even if they're young) I would encourage you to work with your vet and utilize your local Raw Essentials team to provide nutritional support as well. Its worked well for us!