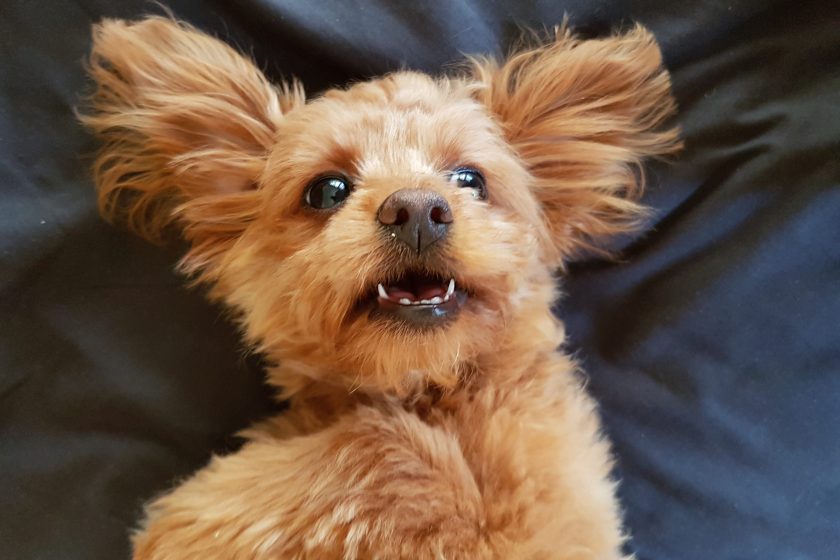 A Slow Intro To Get Chewie Back On Track
Chewie & Julie
Our wee boy, Chewie, was repeatedly getting tonsillitis. After multiple vet visits (including the specialist vet), loads of antibiotics and anti-flammatories, he was diagnosed with aerodigestive disease. The prescribed medication had horrendous side effects for him so I sought the help of Veterinary Holistic Healthcare and was introduced to Raw Essentials via Dr Jacqui Snell.

We were put in touch with the Raw Essentials team vet, Rebecca, who put together an elimination diet plan to introduce him very gradually to a raw diet and find out what works for him. Chewie has been on raw rabbit along with a few holistic tinctures for a few months now. The changes in him over a short period of time have been quite remarkable. We've been able to maintain his weight, he's very happy, his energy levels have increased and he hasn't had tonsillitis or reflux since a few weeks after changing to raw food.

Our journey is only just beginning, and we'll be slowly introducing other raw proteins while building up his natural stomach flora. The support from Raw Essentials has been amazing in helping make the transition to a raw diet. If you want the best for your furbaby, I highly recommend Raw Essentials!