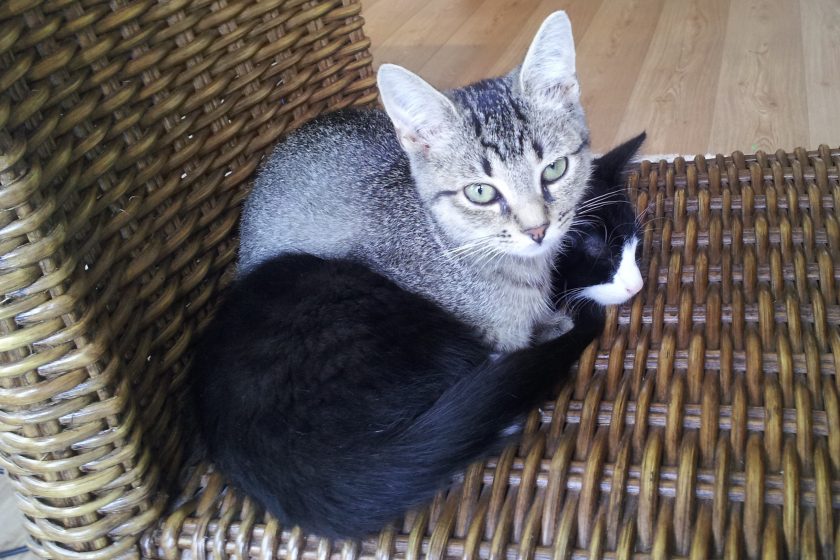 Rescue Cat Hasn't Looked Back
Simba & Kat
Simba was 16 weeks old when we adopted him and his brother, Mouse. He had stitches, a stump where his tail used to be, but he was the sweetest little boy I'd ever seen. We fell in love with him immediately.
His weight fluctuated in his first year of life, he went from a normal weight, to skinny, to a bit porky, and back to skinny again. But the most concerning thing is that he scratched around his face and neck constantly, to the point where he had bald patches and scabs. Before going raw, I took him to our conventional vet who said it is most likely a food allergy causing his itchiness, and that an elimination diet or novel protein diet could help.
I found Raw Essentials through an online search and haven't looked back. We go to the Hamilton branch, and the resident vet Rebecca has been so wonderful, we really feel cared for - she always asks after Simba and how he is going and has given so much guidance. I'm pleased to report that Simba's coat is noticeably softer and has grown in beautifully from where he was scratching, he now absolutely goes nuts for his food and is a healthy weight. Currently he eats a raw meat diet including organs and bones, even bone broth and probiotics which is a better diet than for me, his mum!
We have a little way to go yet, but I'm confident we will get to perfect health with the raw diet and the amazing team that is Raw Essentials. Keep up the good work!